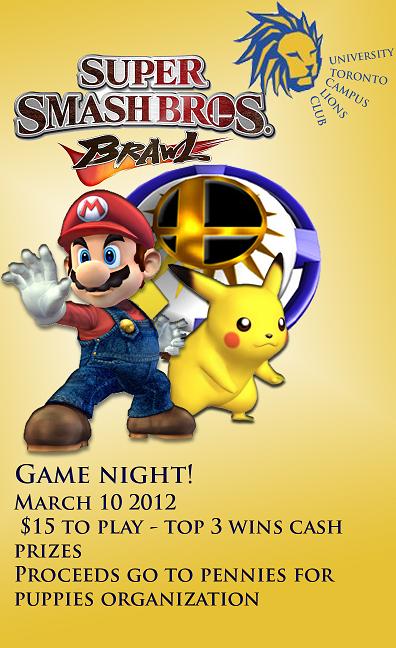 Time and Location:
Saturday, March 10th, 2012
12:30 PM – 5:00 PM
Hart House | Rooms: Hart House East Common Room
7 Hart House Circle, Toronto, ON M5S3H3
Entry fee for Tournament:
$15
Tournament Information:
– Tournament style: 1 on 1, 3 consoles
– Top 3 contenders win cash prizes!
– Please pre-register by e-mailing Phoebe Bao at phoebe.bao@mail.utoronto.ca
or registering at the booth at Gerstein Lobby from 11am to 5pm
– Please arrive by 12:30 PM sharp
~~~ ALL INCLUSIVE LUNCH FOR CONTENDERS ~~~ Pizza And Pop!
Proceeds will go towards Pennies for Puppies, an organization involved with raising puppies and training them to become seeing eye dogs for the visually-impaired. To learn more about Pennies For Puppies, visit their website!